Features:
Orders can be imported electronically using a number of EDI standards as well as using our own on-line ordering sytstem.
RJLasap has EDI links to the major supermarkets as well as companies such as Tradesimple, Entreprise Foods, IDC, etc.
The RJLasap on-line ordering allows customers to download their available products, enter quantities required, print off purchase order, and upload the order directly to the main RJLasap system.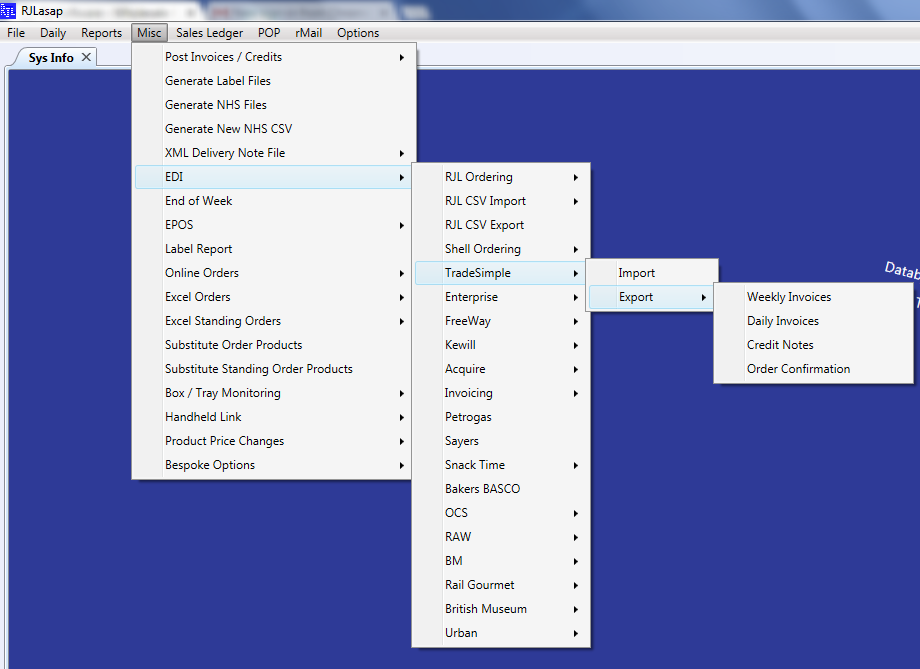 ---